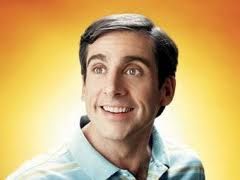 Small businesses have the same people and talent challenges that big companies do and can reap the same benefits from HR technology. The HR software available to HR leaders today makes managing people and performance easier and more effective. The bottom line is that HR software:
Simplifies processes,
Solves problems, and
Engages employees.
What should you do first?
As a virgin, the small business performance appraisal software choices can be overwhelming. However, the first choice that you will likely encounter is whether to implement a best-of-breed performance management software solution or an integrated HR technology suite.
Here is what you need to know.
Best-of-Breed Software Solutions
Vendors offering best-of-breed solutions focus on specific areas of expertise, such as performance management, succession planning, or compensation. These vendors offer deep functionality within their systems and provide expert knowledge to their customers in their specialty area.
Best-of-breed vendors are a particularly good fit for companies who have invested time and resources in designing specific business processes and need software with all of the functionality to support their unique process. Working with a specialized vendor may mean that you will need to do some work to integrate with other software solutions, but you will get a solution that meets all of your requirements.
HR Technology Suite Solutions
Choosing an HR Technology Suite will provide you with a variety of functionality from one vendor. You will have one vendor with whom to interact and one invoice to pay, and will not need to integrate modules.
Most HR Technology Suite vendors began with one module or specialty area and have added functionality or acquired other vendors to create their suite. For example, they started out as a company offering applicant tracking software and have added on functionality in a variety of areas over time. As a result, they will likely have one area/module with deep functionality and have less comprehensive features in other areas. Choosing an HR Technology Suite may be a good option for companies who require basic functionality across all areas of HR.
Performance Management Software as the Foundation
Performance management is the core of talent management and is the best place to start in implementing HR software. Performance management software:
Provides great opportunities for the reduction of administrative burdens (i.e., managing paper forms, tracking down appraisals, etc.).
Creates a system for executing on the company's strategic goals and plans.
Offers tools to managers and employees to set goals, create developmental plans, and track progress throughout the course of the year.
Gives HR the tools they need to manage the performance appraisal process and make decisions on the data that is collected.
Learn more about
small business performance appraisal software
!
Image courtesy of www.businessinsider.com
Get the latest insights delivered straight to you!