Every now and then I take a break from providing consulting and project management services to our clients and have the opportunity to speak to a prospective client who is in the market for a performance management system. It is truly a welcome opportunity as I have the chance to talk about the one-of-a-kind HR software systems we create for our clients. I have found that people are usually very pleasantly surprised, as all too often they are dealing with a less than optimal process that was compromised due to the limited capabilities of their current performance management software.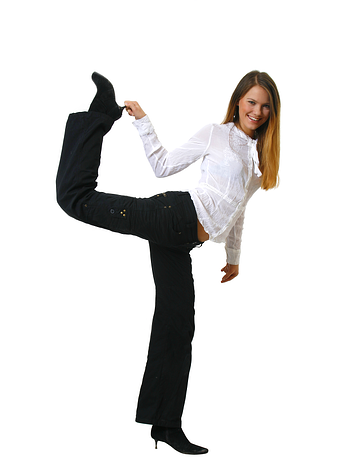 Occasionally, I find people to be a bit skeptical and can only conclude that this is due to the unfortunate over-promising practiced by some salespeople in our marketplace. I always reassure the HR leaders that I speak with that due to the flexibility of our platform, as well as the talented developers we have, that we truly can and do create an organization's perfect process. I illustrate several examples of the wide variety of requests we have implemented for various clients. I thought I would share some of these scenarios below.
Performance Evaluation Example 1:
Our client sought to integrate department-specific feedback into their traditional mid-year evaluation process completed by employees and their managers. Although they wanted the benefits of multi-rater feedback, due to the organizational culture, employees were not yet comfortable providing upward and peer feedback even when anonymity was assured. As a solution, viaPeople provided the leadership team with aggregated departmental reviews both within and external to the various departments so that leadership/HR could address the feedback particular to the individual team.

In summary, our flexible solution provided:

Multiple evaluation forms by department
Different processes by department
Departmental reviews
Integration of employee and manager reviews into the overall performance evaluation

Performance Evaluation Example 2:
Our client needed to accommodate many varying business unit needs in their global performance review process. We created multiple, overlapping evaluation cycles that allowed specific groups to participate in multiple appraisal processes simulatenously. While some participants were completing their self reviews and selecting peers and upward reviewers, others were beginning manager reviews and completing multi-rater feedback. Consolidated dashboard email reminders alerted participants to the various due dates of the different outstanding performance review tasks.

In summary, our flexible solution provided:

Multiple cycles by business unit all synchronized
Custom tasks-based emails by participant
Integration of employee, mulit-rater, and manager reviews
Varying forms by department and type of reviewer (e.g. upward, peer)
Performance Evaluation Example 3:
Our client needed to gather input from multiple matrixed managers in their annual employee evaluation process. We built an inter-connected evaluation form that allowed the multiple manager reviewers to easily collaborate on the employee's evaluation and finalize with one succinct version for employee view.We also provided HR with editing rights to verify the legality and appropriateness of comments behind-the-scenes. To complete the process, employees were able to acknowledge their final review online which contained only the consolidated manager feedback.

In summary, our flexible solution provided:

Integration of multiple matrixed managers
Various forms by department
HR editing for evaluation legality/appropriateness
Online employee acknowledgement
The talent pool and culture around performance management in every company is different. As such, the processes and systems used to manage talent vary widely -- as they should. Flexibility is one of the key differentiators among HR software vendors today, and is something I am proud to offer our clients. Afterall, how can I, in good conscience, advise people on best practices for their unique organizations and then not support this optimal implementation due to software limitations?
This summer, when you are researching HR software tools for your annual performance appraisal process, be sure that you ask about flexibility of the overall system as well as if your specific process can be modeled. In the meantime, read more about viaPeople's flexible Performance Management system.
Please share your comments, thoughts, and success stories below.
Reach out privately at aseidler@viapeople.com.
Want to learn more? Download this free whitepaper: 7 Keys to Choosing the Right Performance Management System.
Get the latest insights delivered straight to you!