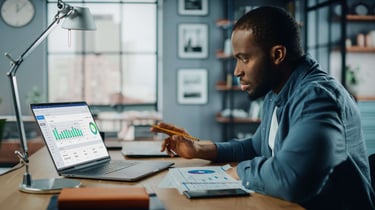 State-of-the-art performance management software can help companies take their performance management efforts to the next level. Comparing options can be overwhelming, though. How can you find the right solution for your organization? Use these considerations to guide your search.


Why invest in a performance management solution?
A performance management solution, also known as people management software, is a suite of tools designed to help you expertly manage and track employee performance. These solutions are beneficial to employees, HR departments, managers, and the company as a whole.
Performance management tools deliver powerful benefits that should get decision makers' attention. Some of the biggest benefits include improvements to:
Performance management processes: With a software solution, procedures such as performance reviews, succession planning, performance calibration, and more become more efficient, systematic, and productive.
Employee performance: Better performance management can also mean better employee performance. Employees are given the resources and support they need to excel in their roles.
Employee engagement: More proactive performance management can also improve employee engagement. More frequent and richer feedback can have an especially big impact in this area.
Performance data: Software also helps you track important data points for individuals, departments, and your entire company to support more strategic succession planning and other talent decisions.


What key features should I look for in performance management software?
Considering the benefits the right solution can offer, it's no wonder that many companies are on the lookout for the right fit that will help them realize those benefits.
In 2019, Gartner found that 81 percent of HR leaders were still seeking out improvements to their organization's performance management efforts. The pandemic served to shake things up even more for many companies, bringing executives and HR professionals back to the drawing board to find solutions that are truly optimized for their needs.
So, how can you hone in on the best performance management software for your company? Consider what you want out of your performance management solution.
→ Need help evaluating your unique performance management needs and which platform tools will best meet them? Download our People Management Software Vendor Evaluation Checklist.
For many companies, the following five features are some of the most important to prioritize:
1. Goal Setting
Personalized goals play a critical role in helping employees plan for success in their careers and feel invested in their performance. Plus, when individual employees are working toward achieving goals, this contributes to a positive growth mindset throughout your organization.
Many managers and employees agree setting goals is a great idea, but without practical tools to manage the process, it's all too easy to leave this idea on the shelf. Setting goals can become an elusive goal of its own.
Choose a performance management system that aids in goal setting and helps managers check in on progress to keep employees accountable and spur them on. With the right tool at their disposal, managers and employees can make real progress helping the employees thrive and forge ahead in their careers.
2. Development Plans
In 2022, nearly half of employees said they want to develop their skills but don't know where to begin. Managers may also be unsure how to help an employee who is struggling or wants to sharpen their skills. Development planning can help employees close performance gaps.
Development plans should outline the practical steps and tools that will help employees achieve their goals. This might include, for example, coaching or skill practice. Managers can work with employees to determine the best way forward, but they deserve a system that will facilitate the process.
Your people management software should provide a way to create a development plan so managers and employees can proactively address performance issues and turn these challenges into positive opportunities for growth. This not only improves employee performance but can also boost employee morale and engagement.
3. Performance Reviews
Performance reviews can be a great way to evaluate, share, and track employee performance, but they're often done poorly. Rather than shy away from performance reviews altogether, the solution is to rethink how your company does performance reviews. A tool for performance reviews is a must for any people management solution.
The right performance management software can promote a performance review process that is fair, detailed, and constructive for employees. It can also help managers follow consistent procedures and guidelines to write effective performance reviews and lead productive performance review meetings with their employees.
4. Performance Calibration
One prominent issue many companies have with performance reviews is that they're inconsistent, inaccurate, and unfair. It's no wonder many employees have a negative view of performance reviews.
Performance calibration is an excellent way to align managers' methods of reviewing performance and ensure that reviews are as objective as possible. This process becomes far more doable and more effective with the right tools.
Performance management software with a performance calibration feature can help you remove the flaws that compromise employees' confidence in the performance review process. Plus, having more accurate performance data empowers leaders to make more informed decisions on who deserves a promotion or a raise or who may be underperforming.
5. Real-Time Feedback
It's difficult to overestimate the benefits of real-time feedback. Employees want more than just an annual or even quarterly review—they want to know right away when they've demonstrated praiseworthy success or have fallen short and need to make a change to overcome that obstacle.
Performance management software can promote this real-time feedback and can maintain a record to paint a detailed picture of performance over time. When managers are only evaluating performance once or twice a year, so much of the picture gets lost.
Frequent feedback not only improves employee performance but helps employees feel more engaged at work. Gallup research shows that when employees strongly agree they received "meaningful feedback" in the past week, they are almost four times more likely than other employees to be engaged!


How can I compare software solutions?
Beyond features, there are a few crucial factors to pay attention to as you compare software solutions and vendors.
✔ Customizability
How much flexibility does a solution offer you to tailor tools and settings? This is the No. 1 factor to pay attention to and trumps the number of features a solution offers since it allows you to mold the solution to perfectly fit your needs.
No two companies are just alike—nor should they be—when it comes to how they manage talent. Even within one company, needs can evolve over time, so a solution that flexes with you is ideal.
✔ User-Friendliness
You should also consider whether the solution is intuitive to use and whether it requires any programming expertise. User-friendliness is important for all parties who will interact with the system, including executives, managers, HR staff, and employees.
Valuable performance data, tools, and customization settings won't actually help you if they're difficult to understand or access. Take advantage of demos or tutorials to get a feel for any software you're considering before you make a commitment.
✔ Support
Another factor that can have a major impact on your experience with your software is the relationship you have with your performance management vendor. Consider what level of customer support they will offer to help you implement the solution and get the most out of it.
Lower-cost solutions may leave you on your own and prevent you from maximizing the solution's benefits, so even if it means paying more, choosing a solution that comes with expert consulting and ongoing help is well worth it.


Choose the right solution to expertly manage performance in your organization.
Your company is unique, and you deserve a performance management solution that is a perfect fit for your needs. viaPeople provides flexible performance management software and concierge services to help companies achieve that ideal fit. To learn more, check out our Vendor Evaluation Guide: What to Look for in a People Management Solution!
Get the latest insights delivered straight to you!
About the Author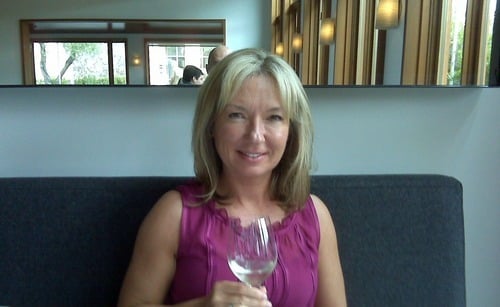 Karen N. Caruso, Ph.D.