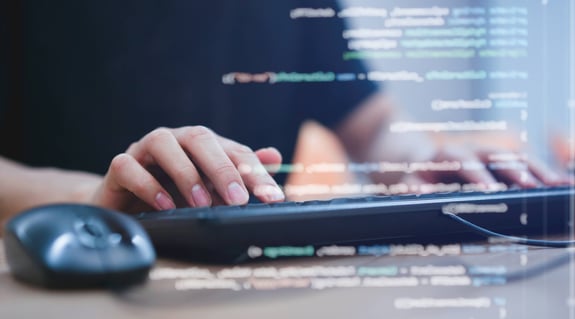 Purchasing and implementing people management software can be a major undertaking, but it's well worth the effort. The right software can help you enhance the way you manage talent in your organization for the benefit of HR staff, managers, and employees.
While implementation can be a challenge, that doesn't mean it has to be a struggle. With the right strategies and methods, you can enjoy a successful deployment and make the most of your new people management software.


Overcome challenges in software implementation.
Technology adoption has taken off among companies of all sizes in the past few years. Incredibly, 90 percent of small businesses adopted a digital solution for some aspect of their business in 2020, and many continued the trend toward technology adoption in 2021.
While companies can gain a lot by embracing the right technology solutions, just taking the initial leap isn't enough. Organizations need a solid plan for implementation if they want to truly reap the benefits their new solution can offer.
In a 2020 survey on the use of HR technology, more than 80 percent of respondents said adoption challenges were a struggle. Software adoption can fall flat for a number of reasons, ranging from poor planning to a lack of buy-in from users.
A challenge for all organizations is that people tend to be most comfortable with the status quo, so even if your HR department is dissatisfied with current processes and tools, team members may still be hesitant to try something new.
With the right approach and preparation, however, you can help all users feel eager for a new people management solution and embrace it fully so you can make the most of your new software adoption.
→ Need help deciding between the overwhelming amount of people management software options? Download our People Management Vendor Evaluation Checklist for everything you need to make an informed decision.


1.
Get buy-in from all stakeholders.
Implementing a new people management solution is a team effort, so you need to start by making sure the whole team is on board. Generate enthusiasm by previewing the benefits of the new system ahead of time.
Rather than getting into the weeds on all the features, focus more broadly on how the software will improve current processes so individuals and the company as a whole can get excited about learning to take advantage of this new solution.
A great way to encourage buy-in is to make sure you have at least a few employees who can serve as champions or "power users" of your new software. These people may emerge naturally, or you may choose to appoint them. These leaders should invest extra time into learning the new software and make an effort to encourage widespread and enthusiastic adoption among their peers. Power users can also answer peers' questions once they begin to use the software.
2.
Create an implementation timeline.
You may be eager to hit the ground running with your new people management software, but any technology adoption should involve careful planning. This planning should involve an implementation timeline with steps that break down the process of deploying your new software in stages. Try to be realistic rather than optimistic about how long your implementation will take.
Consider including a pilot testing period in your implementation timeline. This period comes before the whole-company launch and gives leaders and some users a chance to become more familiar with the software and work out details before involving everyone.
3.
Make sure your software is user-friendly.
Not all people management solutions are equally easy to implement. With a global market that's projected to reach more than $33 billion in value by 2024, human capital management (HCM) software options abound and choosing the right one can feel overwhelming. Considering ease of use and implementation can help you make the right choice.
Research confirms users are more likely to use ​​technology that offers a positive user experience. A long list of features doesn't mean much if those features are difficult to understand or put to practical use. The most user-friendly software is a solution that is customized to your organization's needs, so look for software that offers flexibility.
User-friendliness can make all the difference in being intimidated by new software and embracing it, so be sure to prioritize this quality during your search.
4.
Set up integrations or migrate data.
Your implementation timeline may involve a transition period where users are still using or consulting a previous people management system, and that's fine. However, when you make the official move to your new system, you don't want users jumping back and forth between systems or lamenting the fact that the new system isn't up to date with all the information they need.
Be sure to migrate data to the new system or integrate your new people management software with other software solutions you use for a seamless user experience. Users should have easy access to all the data they need in one place.
5.
Offer training to equip users.
Even with user-friendly software, users will need some guidance initially to learn the ins and outs of the program. Offer training sessions to make sure everyone is aware of all the relevant features and how to make the most of the software. Any users who are intimidated by the idea of using a new people management platform will be relieved to learn about these training sessions.
It's also smart to record training sessions or create how-tos users can reference in the future. This way, when they encounter a question or point of confusion, they can use the training materials available to quickly become more informed and confident.
Encourage personnel to share what they learn with each other as they familiarize themselves with the software and discover the settings and features that work best for them.
6.
Choose a vendor that offers support.
Some vendors will simply sell you software and aren't interested in continuing a relationship after the sale. If you purchase software from such a vendor, you'll be mostly on your own during the deployment process.
A much better alternative is to partner with a software vendor that will assist you every step of the way. For example, viaPeople is known for our exceptional concierge service. We work closely with your team to ensure you implement your new people management successfully. You don't just get a software solution—you get a partner to help you make the most of that solution.
7.
Check in with users periodically.
Successful HCM software implementation doesn't stop the day your organization starts using the software. Over time, you'll need to evaluate how the organization is using the new people management software and whether there are any issues that need to be addressed.
You can get a realistic picture of how software implementation is going through informal check-ins or surveys. Encourage users to be forthcoming about questions or concerns that may come up. If you uncover any issues, such as users struggling with a certain feature, troubleshoot as needed. That could mean offering more training on that specific feature, for example, or asking the software vendor to help you customize your settings.
Enjoy a successful people management software implementation with viaPeople.
Implementing new software can be challenging, but the right resources and techniques can make all the difference. You can set yourself up for success by choosing ideal people management software from the ideal vendor, one that will play an active role in the implementation process. Want some guidance in choosing the right solution for you? Use our People Management Vendor Evaluation Checklist!
Get the latest insights delivered straight to you!
About the Author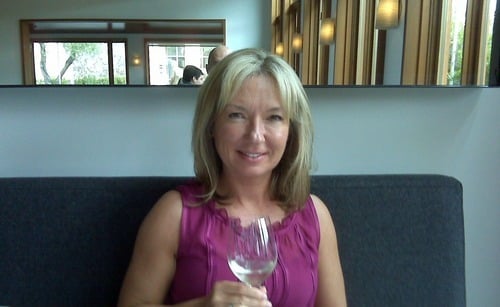 Karen N. Caruso, Ph.D.