Searching for a 360 Feedback tool?
No need to get overwhelmed by all of the choices.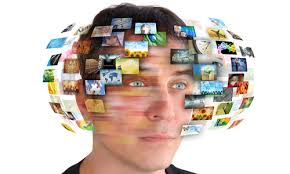 An internet search on 360 degree feedback yields a plethora of results. In fact, I just searched '360 degree feedback' now and found over 9 million results! It seems that solution providers have appeared out of nowhere. Unfortunately, many of these vendors are offering services with little or no experience and expertise. Given the impact and importance of 360 degree feedback, it is important to do your research.
One of the most important choices to make when implementing 360 feedback is related to the type of assessment tool you will use to collect feedback. While there are many vendors, you really have two options when selecting a 360 degree feedback tool. You can use a:
Standardized assessment tool that has been developed by a vendor and is used by a variety of organizations, or a
Customized assessment tool created for your company.
Whichever route you choose, you must ensure that the tool evaluates the competencies that are important to your organization's success.
If your company uses a competency model/s in performance management or leadership development:
Using a standardized assessment tool is probably not your best option. Your company has invested a great deal of time and resources into developing competencies and aligning talent management processes around those competencies. Your 360 degree feedback process should be aligned, as well. Using a tool that measures factors other than your company's competencies will introduce unfamiliar language or terminology that can confuse employees.
You should seek a vendor who can customize the 360 degree feedback tool to align with your competencies. The 360 assessment tool should measure the behaviors that define your company's competencies. Identify a vendor who can offer you the ability to:
Customize the 360 assessment tool to measure your competencies,
Align the individual feedback report with your competencies, and
Ensure all communication to participants supports your company culture.
If your company does not use a competency model:
Many vendors offer standardized or off-the-shelf assessments that measure a broad set of competencies. You will likely find that the set of competencies will be 50-75% on target – missing some factors that are important to your company, and including some that are not important. If your company does not have a defined set of competencies, using a standardized assessment tool to begin your 360 degree feedback process may be a good option.
Avoid 'borrowing' an assessment tool from a colleague or using the same one that you used in your previous company.
Review the competencies and items included in a variety of 360 assessment tools before making your choice.
Select one that best aligns with your company's values and culture. Pay attention to the language that is used to ensure that it fits with your organization.
Using an off-the-shelf tool allows you to get the process started as you work to build a competency model that can serve as the foundation for the tool in the future. I recommend that organizations consider finding a standard tool that can be customized/modified to align with the organization's culture as the competency model is defined. viaPeople offers a standard leadership 360 assessment tool that we frequently customize for clients as we work to put competencies into place.
If you discover that the standard tools that you have reviewed are not a fit, it is best to move forward in developing a competency model to use in the 360 feedback process. Those vendors who have Industrial Organizational psychologists on staff can help you to create a competency model to use for 360 degree feedback. Defining competencies should be done by professionals with proper training, but need not be overwhelming. Click here for more information on competency models read Fast-Tracking Competency Modeling in a Large Global, Retail Company.
Selecting the 360 assessment tool that you will use is one important decision that you will make in implementing 360 feedback. There are other important factors to consider in (1) determining your company's readiness for implementing 360 feedback, and (2) selecting a 360 feedback vendor. The two eBooks below can help you in making those key decisions.
Are You Ready for 360? A 5-Point Guide to Assess Your Company's Readiness for 360 Degree Feedback
The Ultimate Guide to Choosing a 360 Degree Feedback Vendor
Get the latest insights delivered straight to you!