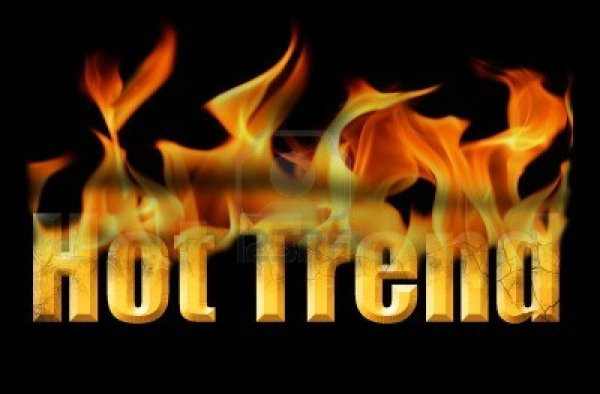 "Anonymous" seems to be a dirty word these days.
The rise of social networking and media, along with fast and edgy companies who promote their open, share everything with everyone cultures means Social Performance Management is the new "hot". But does this leave good - dare we say old-fashioned - 360 degree feedback as the "not"?
Although the HR technology media cannot get enough of the more collaborative and social forms of Performance Management, an informal survey of some of our clients and industry partners has not yielded the same unbridled enthusiasm. In many cases, the current organizational culture will just not support some of these white hot HR practices. Even with flatter, more flexible structures, technology is still moving faster than what even modern organizations can handle. In some cases – particularly in heavily regulated industries - there are very real concerns about privacy and related legal implications.
Everyone Wants More Feedback, Right?
The more is better mentality has clearly extended into our thoughts about performance feedback. Research on employee engagement clearly supports more frequent feeedback and recognition. Nonetheless, most managers struggle with providing helpful and actionable feedback (both positive and constructive) to their direct reports. Employees will struggle with the same issues in providing feedback to peers. As a result, the feedback and recognition provided in open, social feedback systems will only be as valuable as the feedback is helpful and actionable. More is only better if it drives performance improvement.
We have found that in organizations where Social PM is not yet a good fit (or may never be), a slower-moving segue into this more collaborative approach can be achieved with none other than these time-honored 360 feedback tools. 360 feedback has proven to be effective and, when appropriately implemented, is able to provide some of the same comprehensive feedback data as Social PM, while protecting anonymity. Some even view 360 feedback as the superior feedback method in that participants who share information anonymously may provide more authentic and honest feedback that they would otherwise withhold.
While there is no right answer for every organization, Human Resources should already have a sense of the right solution based on their culture. Even with anonymity, participants must be adequately prepared for the 360 degree feedback process. HR and leadership must communicate the importance of honest and open feedback, and ensure that participants are encouraged to provide constructive advice that can help team members to continually improve. If trust is an issue due to past problems with feedback sharing, HR must directly address the issues as well as identify the specific differences the "new and improved" process will employ to maintain the integrity of the feedback process and achieve its ultimate purpose – employee development.
As employees become more comfortable with providing balanced and constructive feedback, HR can consider rolling out more networked forms of performance management. Each organization is different and should look for solutions that will support a process that fits their culture.
viaPeople's new eBook "Are You Ready for 360?" provides a guide for assessing the culture of your organization to determine is 360 degree feedback is right for you. Download this free eBook today.
Get the latest insights delivered straight to you!