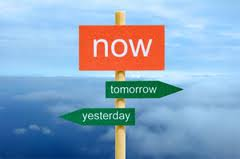 Welcome summer – the season of Mid-Year Performance Reviews! While companies do not always require a formal Mid-Year review process, many encourage some kind of performance check-in and/or discussion between employees and managers. Mid-Year Performance Evaluations are an identification of accomplishments and performance gaps for the first half of the year, and goal setting/planning for the remainder of the year.
To ensure your team is benefiting from Mid Year Performance Evaluations, consider the following:
Reviews and discussion of performance ensure employees are routinely held accountable for goal accomplishment. Checking in on progress helps to proactively identify performance issues, obstacles and rework plans as necessary. It also helps to ensure there are no surprises later on in the year when performance is often tied to financial outcomes.
Mid-Year Performance Reviews give managers an opportunity to keep high performers engaged and challenged. Review discussions can focus on identifying increasingly varied and "stretch" assignments that interest rising stars as well as give them insight into their career path within the company.
Mid-Year Performance Evaluations also ensure that managers are responsible for having that sometimes uncomfortable discussion with an at-risk employee. The mid-point of the performance period is an ideal time to discuss problematic performance, as well as identify specific improvement plans and related performance measures that will be necessary by Year-End to avoid more serious repercussions.
Review discussions open up the floor for candid employee-manager dialogue about the company's progress and future strategic direction. Be sure to prep managers for questions employees may have regarding the organization. Especially in these difficult economic times, employees want to know where the company stands.
Lastly, be sure that employees don't feel stifled by the Mid-Year Performance Evaluation. Managers should be clear that this check-in is simply a way to take stock of where things are at and collaborate on ideas/strategies for goal accomplishment moving into Year-End. Employees should be empowered to independently move forward and finish the year strong.
viaPeople's Performance Management solution allows employees and managers to track performance through progress ratings and/or public/private notes to facilitate mid-year performance review discussions. Learn more about how you can use technology to improvement performance in your organization.
Get the latest insights delivered straight to you!