Ban the Binder Series Part 2:
Clouding the Talent Assessment in Succession Planning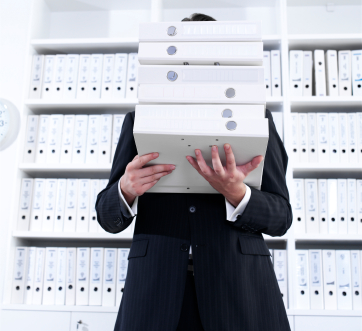 The moment you ditch the binder, you begin helping your organization to realize all of the potential and benefits of a well-built succession planning process. From cultivating talent through mentor driven development programs, to challenging high-potentials with stretch assignments so that they may assume more risk and reap more rewards, to securing resources to build new training models that maximize leadership growth – the perks of a well-planned succession planning process will make you wonder why it has (quite literally) been shelved for so long.
This second installment of our Succession Planning blog series Ban the Binder will examine the Talent Assessment process. Establishing a baseline of the organization's talent pool is the critical first step. Those who seek to leverage talent as a competitive advantage are building their talent profiles and browse-able databases of key talent in the cloud so that the tools are readily accessible to leaders throughout the organization.
Talent Assessment - A Complete Picture
The talent data that organizations have historically used in the succession planning process includes basic attributes, such as ratings of performance, competency scores, and potential ratings. While this important set of data should always be a part of the succession planning process, the complexity of global business today requires a more robust dataset to provide a complete picture of organizational talent.
Every organization will have unique needs regarding talent assessment. Nonetheless, I recommend that that companies seek to integrate the following list of employee attributes to best facilitate succession-related decisions.
Performance history (either from performance review or other quantitative data)
Employee engagement scores
Turnover data
Employees can provide:
Education and work history
Key skills/qualifications
Language capabilities
Leadership experience
Career aspirations
Geographic mobility
Development goals and plans
Lastly, managers can provide:
Leadership competency ratings
Perceptions of retention risk
Succession positions
Succession readiness
Recommended stretch and mentoring assignments
Overall performance
Overall rating of leadership potential
Ask yourself: Can all of this data really be effectively and efficiently collected, stored, and shared via binders?

Although organizations utilize talent assessment data very differently, all are benefiting from the increased accessibility that the clouding of talent profiles provides. Ensuring that managers and employees have continuous access to update profiles as necessary is critical for capturing the most accurate and usable data for decision-making. Further, providing secure access to the c-suite and other organizational decision makers has allowed senior leadership to become more involved in using the data to model promotion decisions, as well as made them more aware of talent gaps and retention risks that must be targeted immediately with recruiting and development initiatives. Human Resources is able to provide senior level leadership with rich and robust talent data that gives credence to organizational planning and development programs.
Learn more about how technology can help your organization execute the succession planning process. Take a Quick Tour of viaPeople's Succession Planning System.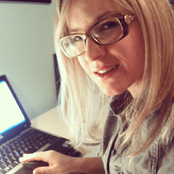 Amanda Seidler, Ph.D.
aseidler@viapeople.com
Get the latest insights delivered straight to you!