What is Crowd-Sourced Feedback?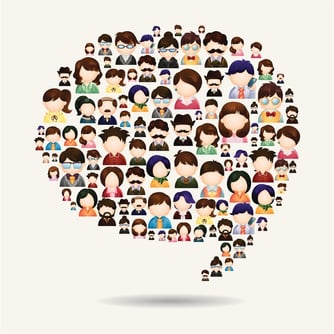 Crowd-sourced feedback is really the first performance management practice that has been driven by technology. This practice encourages feedback sharing across employees at all levels (i.e., upward, downward, peer-peer). Social technology has been applied to traditional employee recognition systems and 360 degree feedback processes, allowing for timely, fluid and transparent performance feedback. This approach to feedback sharing can be especially important for team-based organizations.
Instant and frequent feedback can offer managers a more complete picture of an employee's strengths and weaknesses. Giving employees the software tools to recognize the performance of others, receive praise from their peers, and gain immediate insight into what they can do to improve their skills can go a long way in building a culture of ongoing development. Crowd-sourced feedback is not meant to replace formal 360 degree feedback or continuous employee-manager feedback, it is meant to supplement these practices.
Implementing Crowd-Sourced Feedback
Be Transparent - Crowd-sourced feedback is all about openness and transparency. As such, feedback provided should be attributed, not anonymous. Allowing employees to share feedback with each other in secrecy does not support a culture of trust, openness and development.

Build Feedback and Coaching Skills

- We all know that feedback that is vague and irrelevant is not useful, whether it is positive or negative. Crowd-sourced feedback requires that all employees have basic skills in both providing and receiving performance feedback. Be sure to provide the necessary tools and resources to ensure that feedback is helpful.
Integrate with Performance Management - Crowd-sourced feedback can result in the creation of a rich stream of performance information that can help employees and managers in the performance management process. Implementing crowd-sourced feedback as a separate tool that does not relate to overall performance and development practices wastes valuable resources. The data collected through crowd-sourced feedback can be used to facilitate rich performance discussions between employee and managers, as well as provide the organization with insight into development needs and potential engagement issues.
Performance calibration is one of the best ways to improve performance management effectiveness and accuracy. Our Practical Guide to Performance Calibration gives you the tools you need to reinvigorate and enhance your performance management process through performance calibration. Click below to download your copy today.
Get the latest insights delivered straight to you!
About the Author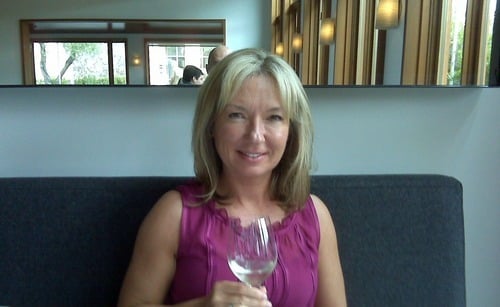 Karen N. Caruso, Ph.D.