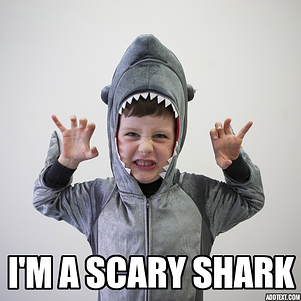 If completing a self-appraisal as part of the performance evaluation process 'scares' you, now is the time to get over your fear! Organizations do not ask you to complete a self-appraisal just to make you feel involved in the performance review process. The self-appraisal process:
Empowers you to think about your performance over time and identify your own accomplishments, challenges, strengths, and opportunities for improvement.
Helps you to focus on your behavior. The better you are at understanding the behaviors and skills related to success, the better you can be at targeting your efforts on the job.
Prepares you to have a productive and meaningful performance review discussion with your manager.


Step 1: Understand How Your Self Appraisal Will Be Used
Start by asking your manager how your completed self-appraisal will be used in the performance evaluation process. Determine who will view your self-appraisal (e.g., your manager, matrix manager, higher-level manager) and clarify how your manager plans to use it in completing your final performance review.


Step 2: Don't Just Focus on Completing the Self Appraisal Form
Remember, the self-appraisal is not just about making ratings. Completing the 'form' will be easier if you prepare and take them to think about your performance over the course of the year. Review your job description and performance goals to make sure you have a fresh understanding of expectations. Set aside time to think about the past year and to review work samples that showcase your abilities/efforts. This will also refresh your memory of all the hard work and goals you have achieved.


Step 3: Identify Your Accomplishments
Consider these questions:
What goals did I accomplish?
What goals still need to be accomplished?
Articulate your accomplishments and relate them to your individual goals and organizational goals. Given large spans of control and the virtual workplace, your manager may not be able to effectively observe all aspects of your performance on a regular basis. Now is your opportunity to describe and highlight how what you have done directly related to team and organizational success, as well as surface unknown challenges being faced.


Step 4: Understand Your Challenges and Opportunities for Improvement
Don't play down your challenges and opportunities for improving performance. Take time to think through the challenges you encountered throughout the performance period. Are there variables that are prohibiting more successful performance or have new projects/issues cropped up? Recognize mistakes or things that you know need to be changed. It is important to take accountability and then describe your plan of action for improvement going forward.


Step 5: Make Your Self Appraisal Ratings
Familiarize yourself with the entire self-appraisal form before you begin assigning ratings. Read through all of the competencies or performance criteria to refresh your memory of expectations, the instructions, and rating scale definitions.
Start at the mid-point (e.g., a "3" on a 5-point scale) of the rating scale and move the rating up or down, based upon specific examples of performance over the course of the year.
Don't focus on one unusual episode - either good or bad. It is important to make sure one really excellent or poor incident does not color your rating for the whole year.
Offer supporting behavioral examples for your ratings. Include examples from your notes and work samples. This allows you to make your most accurate rating.
Ensure comments support/match with ratings. If you choose to give yourself a "5", make sure you can support that rating with comments and examples of your performance.


Step 6: Focus on the Future
Upon completion of your appraisal, you need to think about the things that you will need to be successful in the future. Identify the support and resources that will help you overcome challenges and increase your performance in your current role. Be prepared to ask for that support during the performance review discussion with your manager to ensure that you are set up for success in the coming year. Lastly, plan to discuss your desired future roles in the organization. Ask for opportunities to become involved in new things, training programs, experiences and relate these experiences to how they will help you to develop and increase your contribution going forward.


Step 7: Make it Easy on Yourself for Next Time
Following the 6 steps outlined above will get you through this year but this final step will build a foundation for success going forward. Meaningful and productive self-appraisal will be much easier if you spend time tracking your own performance throughout the year. Use your online performance appraisal system to make note of the outcomes of projects you have worked hard on and document your accomplishments. The data that you collect during the year will make the self-appraisal process a lot less stressful next year.
Want to learn more about how your company can use performance calibrations to improve performance management? Download our Practical Guide to Performance Calibration.
Get the latest insights delivered straight to you!