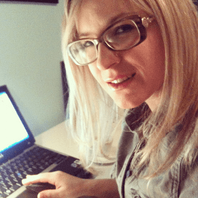 It's mid-January….. have you kept your New Year's resolutions?
If so, congratulations – now keep it up until the end of the month and you have a much greater likelihood of success! 2012 will be your year!
A recent article in the New York Times reminds us of this, as well as some additional best practices in goal setting that will help you to achieve your development goals. While the article focuses on the most common (personal) New Year's resolutions – health, fitness, and financial – the tips offered and my 'takes' below will help managers and their teams conquer performance goals and career-related objectives in 2012.
Tip 1: Set an Intention.
Seemingly the easiest step – specifying your resolution – actually nets some of the biggest gains. The simple act of wanting to change in some significant area means you are more likely to succeed than without such an intention.
My take: Think of intentions as large scale objectives, or an overarching vision of optimal job performance. In other words, advise managers to go big with this intention, yet still keep it a bit abstract. Something along the lines of "I aspire to be a supportive leader and positive role model for my team", for example. Thinking through who you want to become and then reinventing yourself along those lines is incredibly motivating and inspiring. Leave the specificity and statements about exactly what behaviors will be performed and how progress will be measured for the drill-down levels -- where SMARTT goal setting and action planning are employed to maximize execution (For more on this download our whitepaper entitled, Six Ways to be SMARTT in Setting Performance Goals).

Tip 2: Put the 'will' in power.
The authors bring us up to speed with the latest research that supports the importance of willpower - a long cited explanation for goal attainment or failure. When willpower fails us, it is typically due to our self-control lapsing under a barrage of temptations. To circumvent this pitfall, the authors advise an "offensive strategy" aimed at minimizing temptations.
My take: Managers are likely to encounter the usual workplace dynamics and be tempted to react with their typical response to common obstacles. That certain exec will probably still micro-manage you, your new team member may still need a ridiculous amount of hand holding, and that particular colleague of yours will continue to ask you for everything last minute. When we are bombarded with these challenging scenarios, our willpower becomes taxed and we are tempted to react with our typical behavior. To minimize this temptation, managers should consider sharing their development goals with relevant parties. When others are aware that we are working towards improvement in a critical area, they will typically go out of their way to help us meet our development goals – even if it means changing some aspect of their own behavior to accommodate these goals. Leveraging this "offensive strategy" will allow managers to more effectively head off the temptation to respond with the status quo behavior and let them instead focus on key development priorities.
Tip 3: Use HR technology tools for monitoring.
HR technology tools make tracking and measurement of goal progress easier than ever. The article discusses social sites that allow members to publicly commit to their goals, invite social accountability, schedule reminders, and perform in-depth analysis of behavioral change efforts. Because research has demonstrated that self-monitoring of goal progress is such a large factor in goal attainment, this step is crucial to maintaining the self-control necessary to bring about behavioral change.
My take: Employee performance management tools give employees the ability to easily manage and track their goals. Further, they allow managers and employees to collaboratively monitor objectives throughout the year. Managing performance so actively provides frequent check-in's and routine feedback that enable goals and actions to be shifted or reset as necessary based on the most current situation. Continuous feedback on performance improvement efforts is essential to ongoing progress and ultimate success. Additional analytical tools that aggregate performance across groups, allow Human Resources to gauge how development is progressing throughout the organization, as well as identify which areas require further resources.

Tip 4: Reward/Celebrate successes.
Like video games that offer steady rewards, points, badges, etc., frequent positive reinforcement keeps willpower on track to help reach goals.
My take: Many organizations are now incorporating these carrots directly into their employee performance management tools. Managers can easily provide team members with social recognition through social performance management, and offer other rewards as action items are achieved.

Tip 5: Embrace other flaws (for now).
Given the aforementioned will power fatigue, the authors advise it best to focus on only one major resolution at a time.
My take:
In terms of
performance and development goals at work
, I advise targeting 1-3 challenging goals. Be sure to select and prioritize these goals based upon their importance for job/career success, as well as their level of difficult. Do opt for a conservative number, as multiple lower-level goals and even more action items will branch out from the primary objective(s). Given the intense focus in limited areas, managers should devote some of these lower order goals to stretch areas that challenge them and allow for substantial gains to be made in the target development area.
Get the latest insights delivered straight to you!