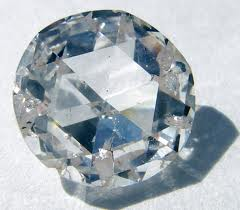 Creating a balanced set of Performance Goals in the employee performance management process is a challenge for all managers....maybe even more challenging that finding the perfect diamond.
The 4 C's of Setting SMART Performance Goals
The following 4 tips can help you in applying SMART goal setting techniques.
Complexity
Multi-facetted or simple cuts can create the perfect glow.
Goal Setting is all about facilitating and guiding successful performance. Therefore, it is important to make sure that the conditions surrounding goals don't frustrate or inhibit people from accomplishing their objectives. Setting goals of varying difficulty can help encourage success. Motivation to perform can be stalled when individuals are overwhelmed with too many challenging goals, especially when results reveal themselves at a slow pace.
Challenge
Biggest doesn't always mean better.
The level of challenge is another key to making goals motivating. It is logical to assume that if a goal is challenging there will be greater rewards for accomplishing it, this will in turn motivate an individual to take action. Using SMART goal setting, goals need to be both Relevant and Achievable. The relevancy of a goal refers to whether it is directly linked to important organizational goals and outcomes. However, goals that are too difficult will cause individuals to be less motivated as they do not believe that they can accomplish them.
Clarity
Flaws in your design may cloud results.
Clearly written goals are easy to understand, and leave no room for misinterpretation. Goals that are clear and specific, with a defined timeframe for completion, clearly communicate what actions and results will be rewarded. Employees need to know what is expected of them and what will come to them if the goal is met. By understanding expected results, it provides motivation for the employee. When using the SMART goal setting approach, you ensure clarity of the goal by making it Specific, Measureable, and Time-bound.
Commitment
A diamond is forever.
Employees are more likely to "buy into" or commit to a goal if they feel they were part of creating that goal. When using SMART goal setting, managers should take steps to include employees in the goal setting process. Involvement will likely cause the employee to be more committed to accomplishing the goal.
Managers can lead the process by asking employees to create a draft set of goals and the facilitating a discussion to them refine the goals to ensure that they are aligned with organizational goals. The more challenging a goal, the more likely an individual will be to commit to it if they believe the goal is important.
People are like diamonds waiting to be discovered. Goal setting, particularly SMART goals, provide a framework for both managers and employees to take performance to the next level.
Related Resources:
Article: Great Employee Performance Management Means Back to Basics.
Article: Using Development Goal Setting to Drive Performance.
Get the latest insights delivered straight to you!