Bad Bosses Hide in Dark Corners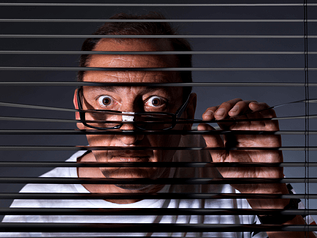 Why do bad bosses seem to go undetected or acknowledged by everyone except those who work for them? These menacing managers seem to hide in dark corners. It is extremely frustrating for anyone who is suffering under a bad manager that this person's poor performance or bad behavior is overlooked and tolerated by the organization. In my experience in working with senior leaders, these four reasons seem to top the list:
Not in our company. Senior leaders are unwilling to acknowledge that bad bosses exist. Ultimately, acknowledging the existence of bad managers reflects poorly on them.
They are getting results, they must be doing something right. Many bad bosses produce significant results but "how" the results are achieved is ignored as long as the results keep coming.Bottom line, results are more important than people.
Weak leadership bench strength. Companies that have not designed and implemented systems to develop leadership talent lack the capability required to fill managerial positions on an ongoing basis.
Bad Hire. Many bosses never planned to be managers. Organizations readily promote strong technical performers into managerial positions and assume that every employee wants to be a manager. Once promoted, it is unlikely that they will voluntarily step down.
What can organization's do to shine a light into the dark corners?
Implement Effective Performance Management
Performance management systems that work make it very difficult for bad bosses to hide in the shadows. Here are some tips for making your company's performance management process 'Bad Boss Proof':
Clearly define and articulate a set of competencies that define behavioral expectations for managers. Click to learn more about the competencies of a Bad Boss.

Implement Upward Feedback in the performance review process for all managers to gain the unique and important perspective offered by direct reports. Check out these tools/tips for implementing Upward Feedback.
Analyze performance ratings and open-ended comments to surface potential issues before they have a negative impact on performance, engagement and retention.
Add unsolicited feedback to open up the feedback process throughout the organization and facilitate regular, ongoing feedback for managers.
Download viaPeople's Whitepaper, Finding and Managing the Bad Boss, for methods and tools for identifying and dealing with bad bosses in your company.
Get the latest insights delivered straight to you!