We all know that formal performance review discussions between managers and employees are just one component of an effective performance management process. The performance review discussion can be a powerful tool in building the employee-manager relationship when it is part of a continuous performance management strategy.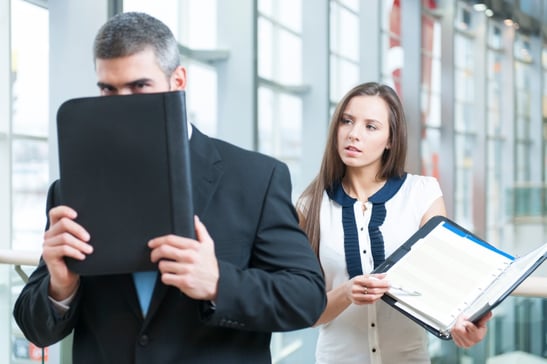 Are Performance Reviews Like Air Travel?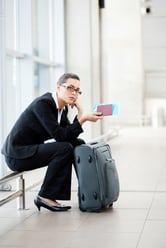 Performance review discussions may not be any manager's favorite activity but they are very important to their employees. The postponed, delayed or canceled performance review meeting is like a canceled flight. We wait at the airport for what seems like forever only to have our hopes dashed each time the flight is postponed. We really don't believe that the delays are due to weather or air traffic. All we care about is getting to our final destination. When a manager postpones an employee's performance review it sends a clear message about the manager's priorities. Delaying these important discussions can impact employee engagement, motivation and trust. Postponement can lead to the employee feeling uncertain as to their status and leads to resentment.
Why Do Managers Avoid Performance Reviews?
Delaying the performance review discussion typically has little to do with a manager's workload. Avoidance is likely due to one or more of the following reasons.
Poor Role Modeling From Leadership
Senior executive commitment to performance management is key. Managers will not likely take performance management seriously if senior leaders do not visibly demonstrate that it is important through consistent action. Managers who delay performance reviews often report that their own manager has done the same. The
Mercer 2013 Global Performance Management Survey
indicates that companies reporting a higher level of executive commitment are more likely to report that their performance management processes are effective. Senior leader commitment includes holding regular one-on-one discussions regarding performance, holding people accountable for performance, and providing regular coaching.
Once A Year Mindset
When performance management is considered an annual event that culminates in a review discussion we do not have to wonder why it does not work. Managers who have not made providing feedback and coaching employees a regular habit are sure to be confronted with a challenge when it comes to 'review time'. The performance review becomes an arduous task of gathering information, struggling to remember details, and crafting appropriate messages…especially when bad news must be delivered.
Lack of Confidence
We all tend to focus our energy on our areas of strength and sidestep areas of weakness. Managers are likely to avoid performance reviews with employees if they do not feel confident in their ability to have a productive discussion. The 2013 Mercer study revealed that one third of managers have poor skills in having candid performance dialogue with employees and close to 60% have poor skills in providing career coaching and direction to employees. This pattern of findings indicates a need to provide all managers with training and support in these critical areas to ensure a successful performance management process and employee confidence and engagement in the process.
Technology Can Limit the Performance Review "Stack Up"
While technology alone cannot alleviate the cause of this problem and ensure effective performance management, it can provide managers with tools to make tracking performance easier. Solutions like viaPeople's Performance Management system can support managers in tracking and evaluating performance, as well as put important performance information in the hands of leaders for talent decision making. Click to read more about how to get reviews done on time and how technology can help your managers.
Click to Request a Personalize Demo.
Get the latest insights delivered straight to you!
About the Author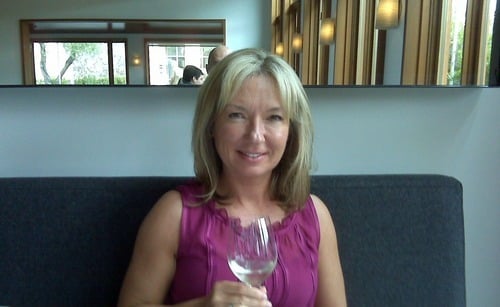 Karen N. Caruso, Ph.D.