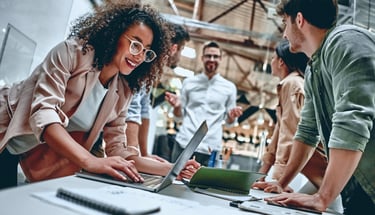 How do you evaluate performance within your financial services firm? Do deal team members understand their successful contributions and areas for growth? viaPeople created a tool specially designed for deal team feedback. Learn more about the role this solution can play for firms like yours and how it can help you overcome common challenges to enhance performance across your organization.


What Is a Deal Team?
A deal team consists of employees at various levels involved in executing a transaction. This typically includes professionals in different roles. For example, a deal team might include:
Analysts
Associates
Deal originators
Senior bankers
Managing directors
Partners
Collaboration in the deal team is key as each member plays a critical role in executing a successful transaction


The Importance of Quality Feedback for Performance Management
Performance feedback is essential for deal teams, just as it is in other professional circles. Quality feedback can promote success for individual team members and the firm as a whole.
Consider these benefits that effective deal team feedback can deliver:
Individual growth: As with any professionals, deal team members need feedback on their performance in order to learn and improve. Performance evaluations can also help guide the career development of junior team members.
Succession planning: From a talent management standpoint, an effective process for performance feedback provides the visibility leaders need into their team members' strengths and areas for improvement. This information can

help leaders identify

high-performing team members that are worthy of a raise, promotion, or new responsibilities.
Data-driven decisions: Performance insights don't stop at the individual level. A performance management system that tracks trending data on teams across multiple years provides broader insights to promote more informed and strategic decisions.


Challenges in Performance Management for Financial Services
While most investment firms understand the importance of deal team feedback, they can run into some real challenges gathering and managing this feedback. Some of these challenges include:
Employees work on multiple teams.
Employees often work on multiple deal teams over the course of a given year and work under different deal team leaders. This can pose a challenge for performance evaluations. Who should have the responsibility of completing the performance review, and who should they gather feedback from in order to form a comprehensive picture of performance? This may be a long list of colleagues.
There may be delays in gathering feedback.
Many firms address the challenge of evolving teams by using multi-rater performance reviews. Employees invite people with whom they worked over the course of the year to provide performance feedback. This means that some reviewers may have to recall observations or evaluate work from many months prior. These delays are a recipe for inaccurate or vague feedback.
Timelines may vary.
In addition to working with different colleagues, deal team members can also work on deals with drastically different timelines. Some deals wrap up in just a few months, while others take much longer. A traditional approach to annual reviews may find an employee in the middle of a deal when it's more difficult to evaluate performance than it would be at the close of a deal.
Processes may be inconsistent.
Especially for larger firms that engage in hundreds of deals every year, tracking deal activity may take precedence over tracking employee performance. Leaders may provide some feedback for team members, but with inconsistent processes in place for performance management, feedback is likely to be inconsistent and possibly unhelpful. In these instances, the quality of feedback comes down to the skills of the deal team leader providing the feedback.


Overcome Challenges and Optimize Performance Management with viaPeople's Deal Team Feedback Solution
viaPeople created a tool to help with performance management for financial services firms to meet common challenges head-on and overcome them with solutions designed especially for them.
viaPeople's deal team feedback solution can revolutionize the performance feedback process in two key ways: by collecting feedback on time and providing a more comprehensive picture of performance, both individually and across the organization.
Gather performance feedback in real time.
Receiving feedback about their performance on a deal team they worked on months ago can be frustrating for employees. They will likely wonder where that feedback was when it was more timely and relevant. If employees are to learn and grow from performance feedback, then they need to receive this feedback in real time so they can respond in real time. Research shows performance feedback is more impactful when it's frequent rather than saved up for a midyear or year-end review cycle.
Deal team feedback through viaPeople allows firms to gather performance feedback in real time. Deal team members can provide targeted feedback to their peers and receive feedback on their performance on a deal when it's fresh so they can proactively address issues to further hone their skills.
Form a detailed picture of performance.
A survey of U.S. employers found that just 12 percent included feedback from colleagues in performance appraisals. Relying too heavily on feedback from just one or two deal team leaders can paint an incomplete picture of an employee's performance. Gathering feedback from peers through 360-degree feedback can provide a more detailed picture of what the employee is like to work with and the quality of work they produce.
viaPeople's solution makes it easy to aggregate deal team feedback so that leaders have all the information they need when it's time for a formal performance evaluation or time to make decisions regarding compensation and promotions.
Benefit from performance management tools tailored for deal teams.
viaPeople's solution for deal team feedback comes with some highly useful features to optimize the process. Rather than settling for a standard performance management solution, you can take advantage of a platform designed specifically for your industry and needs.
For one, you can customize the type of feedback you record based on an employee's level of seniority and their role in the deal team. Provide the information that's most relevant and helpful to them in their role. You can also automatically launch feedback cycles based on deal activity. That means rather than arbitrarily gathering performance feedback at the end of a quarter or year, you can use events such as an announcement, pitch, or deal close to gather and share feedback when it matters most.
Gain the data insights you need to succeed.
Finally, viaPeople's deal team feedback solution helps firms aggregate performance data across deals to provide a comprehensive picture of trends over the years, team strengths, and opportunities for improvement.
This data can empower financial services firms to make better decisions with each project they work on and can direct them in managing talent more effectively. The result: a financial services firm characterized by highly effective deal teams with each team member doing their part to propel the firm to success.


Find the Right Performance Management Solution for Your Team
viaPeople is well versed in the unique needs of investment firms. All organizations—no matter the industry—deserve a quality solution for performance management. Learn how to effectively compare your options with our "People Management Vendor Evaluation Checklist."
Get the latest insights delivered straight to you!
About the Author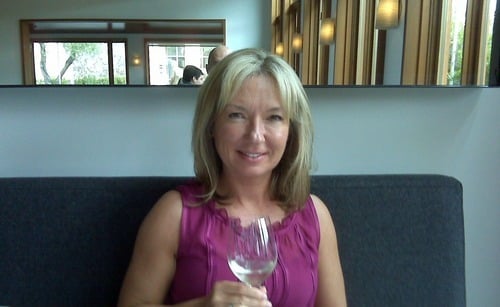 Karen N. Caruso, Ph.D.