Part of coaching for ongoing performance improvement is being able to effectively provide performance feedback. Managers must be able to communicate feedback, during ongoing coaching and in performance review discussions, in a way that facilitates awareness and acceptance in order to encourage behavioral change.
In his whitepaper, The Five Faces Managers See During Performance Reviews, Kris Dunn (www.hrcapitalist.com) writes about various "faces" or personas of employees that managers may encounter during performance review and/or coaching discussions.


The Diva thinks that he is an exceptional performer. He is likely a high performer in one or two areas but also has some significant development needs. He really does not think that he has much to learn from his manager and can negatively impact team performance due to his poor self awareness.
The Deflector thinks that she has been dealt a bad hand. She has an external locus of control. As such, there is no point in trying harder because too many things are in the way of her success.
The 9 to 5'er is looking to work 40 hours a week and can be easily annoyed when asked to do more. He is looking to meet expectations within the hours available and does not have interest in putting forth any extra effort.
The Upwardly Mobile/Unsure seeks to excel but is unsure of what she wants in her career. She puts forth extra effort and seeks feedback, but may get bored if not provided with career direction.
The Star is one of the best performers in the company. She regularly exceeds expectations and chooses when to influence others. She is not sure that she has anything to learn from her manager.
I am sure that we could all add a few more characters to this list! Nonetheless, the personas embodied by these five represent some of the challenges managers face in their role as coaches. No wonder
performance appraisal
gets such a bad rap.
Reinforce Ongoing Performance Management
Performance management processes that reinforce goal setting, on-going feedback on progress and development, and appraisal based upon multiple perspectives will help managers in handling the characters – even the Star. As HR influencers, we need to help organizations find ways to implement developmental performance management processes that align with business strategy and culture. Not every company will do it the same way. However, if managers have the right tools for their organization and can apply their coaching skills on a regular basis, the formal performance review discussion should not be too scary.


Click to Download viaPeople's eGuide: Manager's Guide to Performance Review Meetings
Want to learn more about how performance management software can help you? Download this free whitepaper: 7 Keys to Choosing the Right Performance Management System.


Get the latest insights delivered straight to you!
About the Author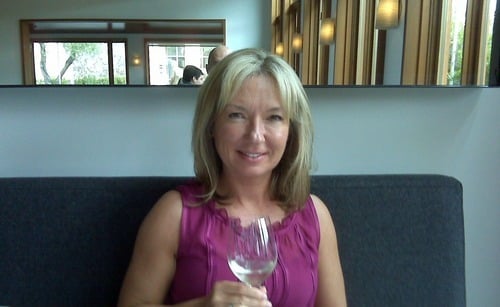 Karen N. Caruso, Ph.D.