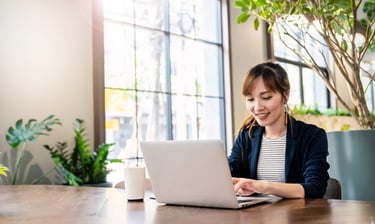 What is the difference between performance calibration and talent calibration? Are they interchangeable, or do you need both? Let's look at each of these distinct processes and examine why both are important means of successfully managing talent in your organization.



What is performance calibration?
Performance calibration is a means of ensuring employees' performance reviews are accurate and fair. Managers come together in a performance calibration meeting to discuss employees' performance and come to an agreement on their performance evaluation ratings. Based on the feedback they receive, managers may adjust their ratings before sharing them with their employees.
Performance review calibration should ideally occur every performance review cycle. Bringing different perspectives together can help to eliminate individual biases that may otherwise skew ratings.
→ Download our Practical Guide to Performance Calibration to learn all about performance calibration, including a step-by-step process for implementation.


What is talent calibration?
Talent calibration, also called talent review, is a process for assessing the overall health of the talent pool in the organization. During this process, members of a talent review committee (typically composed of managers and HR professionals) look at a variety of factors, such as employee potential, current capabilities, and future organizational talent needs. Organizations often use the 9-box framework to guide their assessment.
The talent calibration process is also an important time to develop a talent development action plan that defines next steps to reach your talent goals. It works well to coordinate the timing of talent calibration with the business planning cycle so you can consider current challenges, opportunities, projected openings, and other timely factors.


How do performance and talent calibration fit together?
Performance calibration and talent calibration are both calibration processes in performance management, and both processes involve business leaders coming together to discuss employee performance. However, these two processes have distinct purposes. Performance calibration and talent calibration both serve an important role within an organization, and they are not interchangeable.
It's helpful to understand that performance calibration is part of the performance review process while talent calibration is part of the succession planning process. Another way to think about the difference is that performance calibration forms a solid foundation for effective talent calibration.
Performance calibration looks at past performance while talent calibration and talent review focus on the futures.
Accurately understanding performance for individuals, departments, and the team as a whole is an important prerequisite so you can have informed discussions during talent calibration and make strategic talent decisions.
For example, performance calibration may reveal that a particular employee's performance truly stands out and they've earned an exceptionally high review. During a talent calibration session, managers may place this employee into the future leader category and determine steps to help this employee progress to a more advanced role.
Alternatively, performance calibration might reveal that a particular department is struggling. During talent calibration, managers and HR leaders may use this information to determine whether they should hire another employee to better distribute the workload.


Why should companies make performance and talent calibration a priority?
Both performance calibration and talent calibration are essential processes your company should prioritize since each offers its own key benefits.
Performance calibration ensures fairness.
Poor performance calibration can result in unfair and inaccurate performance reviews, which are unhelpful to employees and unhelpful to your organization. A whopping 85 percent of employees say they would consider quitting their jobs if they received a performance review they thought was unfair. Effective performance calibration helps to minimize the effects of individual reviewers' subjective views and biases so that the final review is as objective as it can be.
Performance calibration provides a learning opportunity.
Performance calibration can also be a valuable learning opportunity for managers. As they discuss their performance reviews with other leaders, they can learn where they may be overly critical or lenient and hone their abilities to assess performance accurately. This process can also give managers more confidence and solid talking points going into performance review meetings with employees.
Talent calibration diagnoses your talent health.
Talent calibration provides a thorough understanding of where your organization stands on talent. Where are there gaps? Which employees excel? Which employees are struggling and need a performance improvement plan? You'll only have the answers to these and other questions if you take time to assess your organization's talent.
Talent calibration empowers informed talent decisions.
Without talent calibration, your company can become stagnant, leaving talent potential untapped. This is bad for employees and bad for your organization's success. One study found that 86 percent of professionals would leave their jobs if they were offered better opportunities for professional development elsewhere. Effective talent calibration can help you proactively develop talent in your organization and make informed, strategic talent decisions to drive you forward.


Make the most of your talent.
Both performance calibration and talent calibration should be indispensable parts of your talent management. Software solutions from viaPeople help organizations manage these and other critical processes to ensure they're expertly leveraging talent in their organization. Want to learn more about performance calibration from the experts? Read our Practical Guide to Performance Calibration.
Get the latest insights delivered straight to you!
About the Author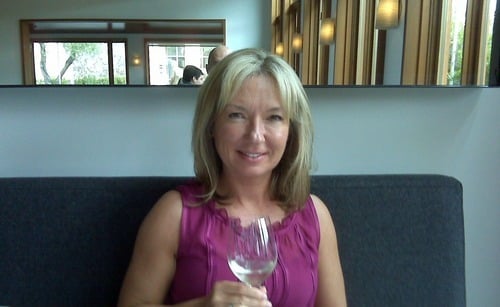 Karen N. Caruso, Ph.D.