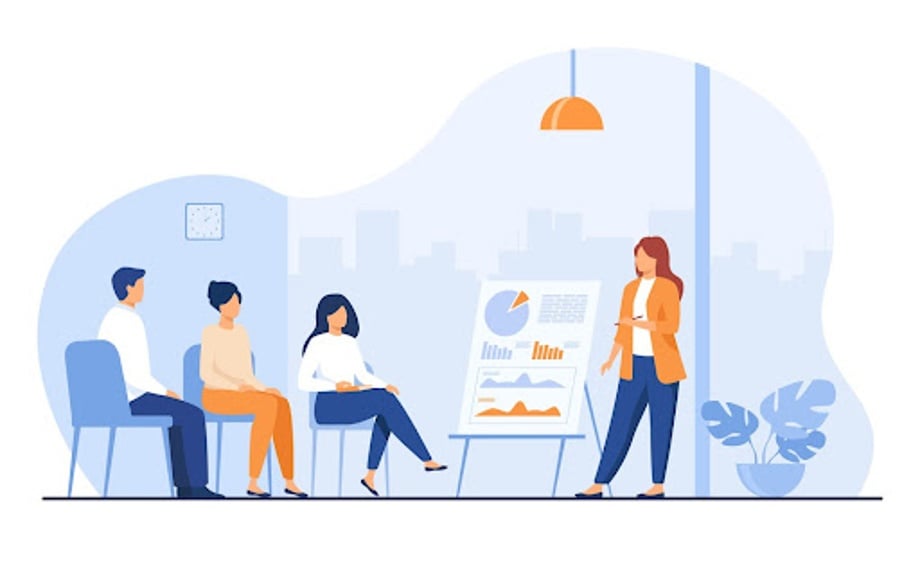 A hardworking employee in one department receives a dismal performance review from a manager with unrealistically high standards, while a struggling employee in another department gets a glowing review from an overly optimistic supervisor. How can you avoid this scenario?
One key way is through performance calibration meetings. Performance calibration is an important means of ensuring you get the most out of your performance review process and that employees get accurate feedback. Learn how different members of your organization can come together to empower this process.
What is performance calibration in performance management?
Performance calibration meetings provide a forum for comparing employee performance and discussing individual performance reviews with the goal of making sure that managers apply similar standards across all employees. Managers meet to discuss their ratings before sharing performance reviews with employees, so they have the chance to make adjustments as needed.
Just as you would calibrate scales to ensure they measure weight accurately, you need to calibrate managers' performance appraisals to ensure they're using the same methodology to fairly evaluate employees on consistent criteria.
Why is performance calibration important?
Companies should make performance calibration meetings a priority because they can help ensure that standards are balanced, equitable, and fair across an organization.
Employees care deeply about fairness. One study found that 85 percent of employees would consider quitting their jobs if they felt their performance review was unfair!
Managers likely share the desire for fairness, but even well-meaning managers can miss the mark if they don't have a way to measure their own review process against others'.
The more ambiguity there is in the performance review process, the more room it leaves for bias and unhelpful feedback, according to Harvard Business Review. Having managers calibrate their performance ratings helps to remove ambiguity from the process.
Performance calibration can also help managers identify top performers across the organization so they can reward these stand-out employees and potentially promote them.
In addition to benefiting employees, these meetings also provide a learning opportunity for managers so they can continually improve their ability to observe the performance of employees and apply performance standards. Self-doubting supervisors will gain confidence in their performance reviews by having a checkpoint before sharing these reviews with employees.
Who should be involved in calibration meetings?
The size and structure of your organization will dictate who should attend a performance calibration meeting.
Generally, these meetings should include anyone who is tasked with completing performance appraisals and HR personnel who can facilitate the meeting and provide guidance where needed. It can also be helpful to have an executive from each department present to oversee the process.
Larger companies may find that bringing all supervisors together would make for a meeting of unmanageable proportions. In these cases, it's better to create subgroups within your organization so meetings remain manageable and everyone has the chance to contribute.
What needs to happen before the meeting?
Managers should complete performance appraisals for their direct reports ahead of time and submit their drafts to senior leadership and/or HR leadership for review. They should arrive to calibration meetings prepared to discuss their ratings with their peers and managers in the group.
HR facilitators should prepare to facilitate by compiling aggregate and historical data for the business, including average ratings across critical factors, performance distributions, and the identification of outliers.
How do you calibrate performance ratings?
Once you've come together to calibrate performance ratings, what does that actually look like? In the next section, we share a detailed agenda for performance calibration meetings. At a basic level, however, there are three crucial steps needed for successful performance calibration:
1. Evaluation
Before you can calibrate ratings, you need to know what those ratings are. Managers should not view the calibration meeting as a group work session for completing performance reviews. Instead, they should fully complete the review process for their employees on their own before the meeting and bring their review drafts with them.
Ensure managers are trained and refreshed in best practices for evaluating their employees' performance.
2. Calibration
In the group setting, managers should discuss the performance appraisals they completed and support their reviews with some concrete examples and reasoning.
As managers share their performance review drafts, their peers may have thoughts to share. For example, a participant may note that a rating seems too high or too low for a particular employee and spark some additional discussion.
A participant may also make a comment such as, "I notice you are assigning almost no 5/distinguished/excellent ratings to your subordinates. Can you give an example of how this employee could improve in this particular area?" In this scenario, the manager may realize their resistance to giving top ratings is arbitrary rather than based on actual performance.
Another piece of the calibration equation is looking at current data in light of historical data for departments and the company as a whole. This information can help provide helpful context for understanding employee performance across the organization.
Note that you do not need to force or even strive for a consistent distribution of ratings from quarter to quarter, year to year, or department to department. It is perfectly normal to see some variation in employee performance. The goal is to ensure you're measuring performance consistently, not that you get consistent outcomes.
Once you have all the information you need, calibration can occur. In light of the discussions, managers should adjust ratings where needed so they better align with the objective scale being employed across the organization and accurately reflect employees' performance.
3. Feedback
After making necessary adjustments, managers can share performance reviews with their employees and have one-on-one discussions about the reviews.
Managers should feel more confident at this point that their reviews are fair and accurate. Employees should feel the same since they know their performance was carefully measured rather than haphazardly and subjectively assessed.
How do you get these meetings started?
Here's a sample calibration meeting agenda to get you started:
Set the tone: Start by thanking meeting participants for attending. Highlight the importance of performance calibration to remind participants why this meeting matters and encourage their full engagement.
Discuss confidentiality: Remind meeting participants that everything discussed in the meeting and the resulting outcomes are strictly confidential.
Review rating system(s): Before discussing individuals' performance ratings, take time to review the scale(s) or system(s) your organization uses for measuring performance.
Share macro data: Now, you can review performance distribution of the business unit, including how the distribution compares to the previous performance period and/or desired distribution.
Present individual performance ratings: Next, discuss individual employees' performance ratings. Each manager should present their ratings and share their rationale for those ratings.
Discuss ratings: Then, other meeting participants should have the opportunity to comment if they feel an employee's review is skewed or if they have anything to add.
Calibrate ratings as necessary: If managers see a need to adjust any of their ratings, they can note those changes during the meeting and finish making adjustments after the meeting has concluded.
Dismiss: Thank participants for their time and for their commitment to ensuring employees get accurate and fair feedback.
How can performance management software support meaningful, consistent reviews?
If your company is using a manual method for measuring and recording employee performance, you can enhance the process by using employee performance management software.
This type of software can greatly enhance the effectiveness and efficiency of HR calibration meetings since it provides HR and business unit leaders with immediate and direct access to individual- and aggregate-level performance evaluation data. All participants in performance calibration meetings can collaborate using the technology platform to review performance ratings, supportive comments, and historical data.
Learn more about performance calibration with our Practical Guide to Performance Calibration.
Get the latest insights delivered straight to you!
About the Author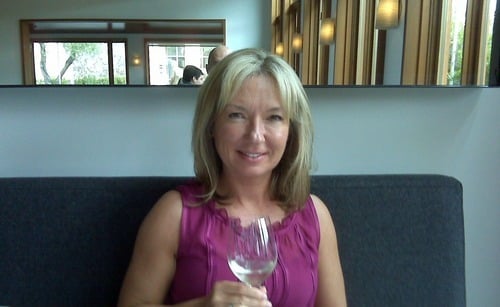 Karen N. Caruso, Ph.D.