Employee performance management systems have received a great deal of attention in the business media over the past few weeks, as news that Microsoft, Motorola and Yahoo have made changes to their systems. The amount of commentary about these changes has been quite astonishing. Everyone seems to have an opinion about the best way to implement performance management. In fact, I chimed in myself in a recent editorial post, Don't Blame Performance Reviews, Blame Poor Leadership.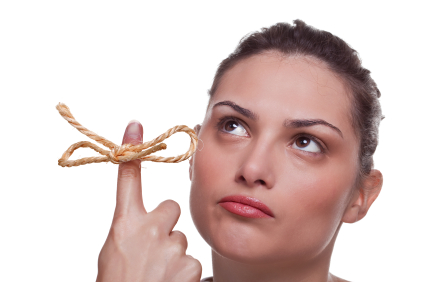 Effective performance management processes vary greatly based upon an organization's strategy and culture. A single 'best practice' system does not exist. Despite the differences, most systems include goal setting, ongoing feedback, development and periodic evaluation of some sort. Whether performance evaluation includes ratings, 360 degree feedback, forced rankings, or no ratings at all is not the only thing that matters. Recent research conducted by Gallup found evidence that the human element of performance management is just as important as the aspects of the system itself. While this finding may seem completely obvious, my experience supports the fact that many organizations emphasize the mechanics of the system over the people aspects.
Their study of 50,000 employees found that 54% of employees perceived their company's performance management system to be ineffective at differentiating good performers from poor performers. Despite the effort that organizations put forward in designing sound performance management systems, many employees don't think the systems work. If employees hold negative perceptions of their employer's performance management system, then they are likely to be less motivated to excel in their work.
Furthermore, the relationship that exists between employee and manager was found to be the driving force behind employee's perceptions of the performance management process. In the Gallup study, those employees who believed that their company's performance management process clearly differentiated good performers from poor performers also held positive views of their manager's leadership ability. These employees perceived that their managers:
Help them feel empowered
Provide clear direction and define success
Recognize their achievements and strengths
Demonstrate care and concern for them
Conduct regular feedback and coaching discussions
Performance management systems will be most effective in motivating and improving performance when managers take responsibility for being leaders. Organizations can create a performance management process that is aligned with world class practices, but ultimately, it is the role of the manager to execute and make it happen. Managers need to be held accountable for being tuned in to the human element -- the specific needs of employees. That said, more focus needs to placed on supporting managers in creating positive relationships with employees and equipping managers with the skills that they need to be successful in managing performance.
Any time an organization seeks to update or change their performance management system, there is an opportunity to introduce the new process just like any other change initiative. viaPeople's Performance Management Launch Kit guides organizations through this process, from planning to sustaining change in the long term. Download it today.
Get the latest insights delivered straight to you!