Staffing naturally fluctuates over time, but you can do your part to mitigate these changes. Companies that pivot to prioritize their team and its development make retention risk management an important part of their operations, and you can too. Read on to learn about how assessing retention risk in the succession planning process can help you manage talent in your organization and plan for the future.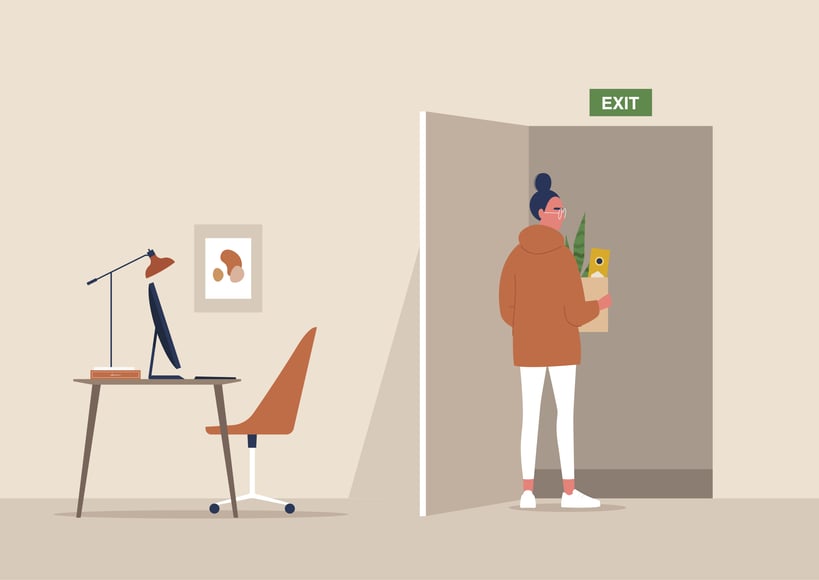 What Is Retention Risk in HR?
How happy are your employees in their positions, and is your organization capable of continuing to meet their evolving needs? Retention risk is a hot-button issue for employers, and organizations want to keep their best people from jumping ship. Turnover happens all the time (the national average is 57.3 percent1), but employers need to have the tools and strategies to mitigate any negative effects and find qualified talent to keep the business moving.
There are two aspects of retention risk that employers should pay attention to:
Position risk is the level of risk that your organization would be exposed to from the loss of an employee in a given position. In other words, how would the organization be affected if a particular person left?
Individual risk is the likelihood that an employee is at risk to leave their position or your organization. In other words, how satisfied is a particular employee in their position, and how likely are they to resign?
Both of these aspects of retention risk are important to consider as you ensure your organization does its part to hold onto quality talent and plan for the future.
→ Frequent check-ins with your team are a great way to assess retention risk. Download our Performance Meeting Review Template to help facilitate those discussions.
Why Retention Risk Management Matters
Assessing retention risk is essential to workforce management because it helps companies keep a pulse on the overall health of their employment outlook. By staying vigilant about retention risk, your company is better able to retain quality talent, stay prepared for staffing changes, and avoid costly turnover.
Retain talent.
It's important to you to maintain your workforce and keep your team happy, but it's hard to please everyone. People move on to new jobs for a variety of reasons, such as not feeling challenged, appreciated, or fully engaged.
If employees don't feel valued or can't see a clear path to advancement, 76 percent2 start looking for greener pastures. So how do you answer these concerns and keep your workforce happy? Consider implementing new training programs.
Employee development programs such as relevant industry training or certifications, along with peer mentoring opportunities, make team members feel useful and productive. In fact, 94 percent3 of employees say if their company invests in their growth and development, they'll stay longer.
Want more of an edge to improve satisfaction, retention, and productivity? Offer remote flexibility. Even if it's only part-time, companies that support remote work and/or flexible hours have 25 percent lower turnover rate4 than brick-and-mortar companies, according to a 2017 study.
Prepare for staffing shakeups.
While it's impossible to be completely ready to lose any given team member, you have to prepare for it. According to the Job Openings and Labor Turnover Survey (JOLTS)5, 3 million to 4.5 million U.S. employees quit their job each month, and COVID-19's "Great Resignation" is driving numbers upward.
Engaged employees are 87 percent6 less likely to leave your organization than disengaged employees.
Still, even the happiest employees average just over four years7 with one employer. So when that point hits for someone on your team, be ready. It helps to:
Update the company website with new job listings.
Promote new jobs across channels such as social media.
Avoid turnover expenses.
When an employee leaves, you can't snap your fingers and have a replacement. It takes time, money, and resources to deal with employee departures.
Your hiring process might include elements ranging from paid job listings and outsourced recruiting to skills tests and background checks. This really does add up! On average, it costs about 50 percent8 of an entry-level employee's salary just to hire them—and that can jump even higher for senior-level roles.
But what about opportunity costs? Employee turnover has a ripple effect on operations. When someone leaves, their responsibilities are reassigned to remaining staff, impacting productivity and morale.
And it still takes a toll—albeit a temporary one—once you make a new hire. After all, training and onboarding can take several months to get your new hire(s) up to speed. That's not just time with HR or independent training through online platforms. New hires learn in the trenches with their colleagues, who lose time producing their own work to train someone new.
What Retention Risk Has to Do with Succession Planning
Both retention risk and succession planning fit into the broader category of managing talent within your organization. As such, retention risk should be part of your succession planning process.
Succession planning can help with employee retention. Do you want to meet or exceed that four-year average tenure? When you create a succession plan that showcases growth opportunities, employees have a more positive outlook on their future at your company and are more likely to stay long-term.
How to Assess Retention Risk
Is there really a way to know how likely your employees are to stay in their current positions—or to keep them there? While you can't be sure of all your employees' future plans, succession planning software can help you assess retention risk. With viaPeople's succession planning suite, you can pinpoint existing talent gaps, discover retention risks, and identify opportunities to fast-track professional development to ensure retention. Start by measuring retention risk and its two core aspects: position risk and individual risk.
To assess position risk, ask yourself a few key questions:
What is the availability of potential internal successors for the position?
How difficult would it be to find a replacement in the external market?
What is the life stage of the incumbent?
Is the incumbent a critical link in achieving results through relationships?
Does the incumbent possess critical job knowledge/information?
To assess individual risk, it helps when leadership has a solid relationship with team members and knows their satisfaction level. Ask these questions:
Is the individual's compensation equitable with their internal peers and/or the external market?
Does the individual see a mismatch between their current role and their skills, interests, and capabilities?
Has the individual expressed interest in other positions within or outside of the company?
Has the individual expressed concerns over development or advancement opportunities?
Does the individual possess skills/abilities that are in high demand in the marketplace?
How often has the individual expressed concerns over job satisfaction or engagement?
What known personal risk factors (i.e. health concerns, travel requirements) might impact this individual?
Does the individual have a positive relationship with their direct supervisor?
Employee Retention Strategies
Employee retention is an ongoing process from the time a new hire signs on to when they give notice. Start from the beginning and set employees up for success with clear job expectations and support.
It's important to be proactive and give employees ongoing support in their roles. Engage your employees early and often to maintain their satisfaction and reduce the likelihood that they'll leave. In addition to staff development, embed these elements into your company culture:
Positive and transparent leadership
Constructive feedback, including

frequent check-ins

with supervisors
Employee recognition, from verbal appreciation to promotions
Competitive compensation and benefits to meet employee needs9
When employees can see the path forward individually and as a company, they're more committed to your organization. Take the time to find a balance between your needs and that of your team.
Manage Retention Risk and Succession Planning
As a thriving organization, you don't even want to think about losing employees. But the power is in your hands to make employee experiences positive and rewarding. Manage retention risk throughout the employee lifecycle to retain quality talent, stay prepared for staffing changes, and avoid costly turnover. Retention risk factors into succession planning and talent management, impacting your company's future. Make your culture one that emphasizes growth and employee value, and you'll see happy employees who are more likely to stay long-term.
Need insight into how to provide valuable employee feedback and foster growth? Download viaPeople's Performance Review Meeting Template to learn how to run a successful performance review meeting.
---
Get the latest insights delivered straight to you!
About the Author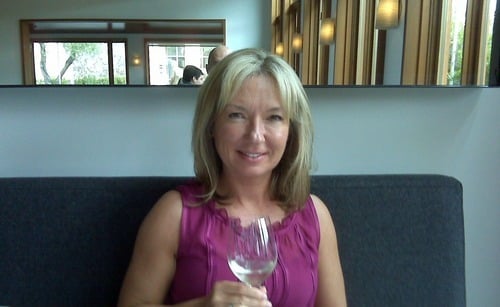 Karen N. Caruso, Ph.D.